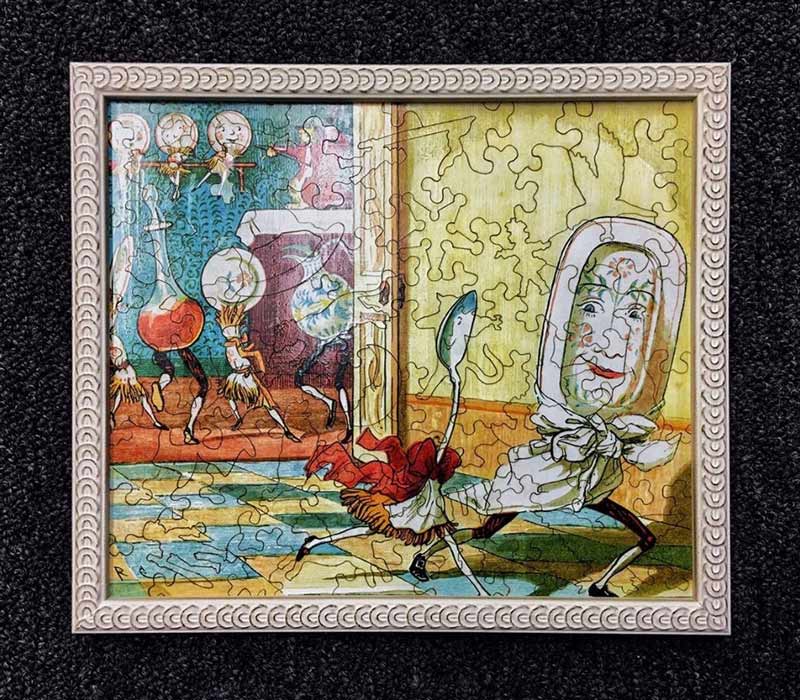 Custom Framing
True custom framing gives you a chance to be creative. We encourage you to trust your eye when it comes to the design. With over 200 frame styles in stock, we have a lot for you to choose from. Our friendly and experienced staff will help you develop your ideas, recommend the best ways to preserve your artwork, and help you realize the perfect design. We can also make additional suggestions and send you home with samples for further consideration. Stop by the shop anytime for a full consultation.
Framing costs can vary depending on the size of artwork, the materials used, and any special considerations the work may have. We have many different framing options that can accommodate almost any budget. Our staff can help guide you to the right frame package at the right price for you. We also offer rush service.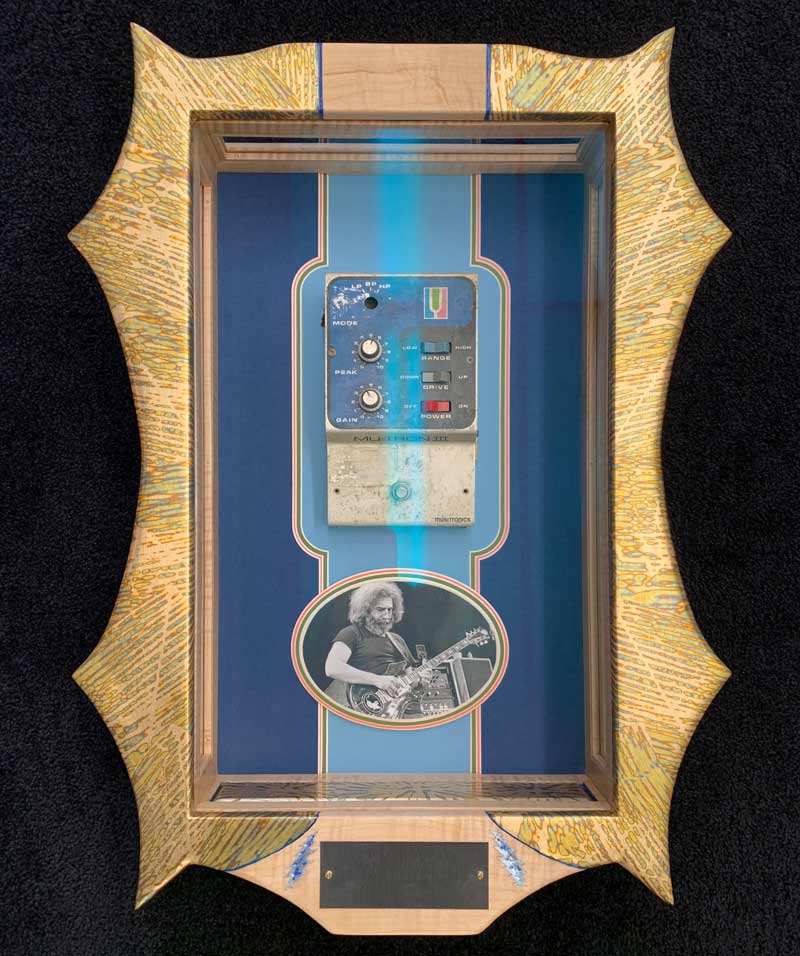 There's a Frame for That
Framing is not just for posters, prints and paintings. Books, holiday ornaments, family heirlooms, military medals, coins, stamps, special outfits, clothing and sports jerseys, concert tickets, musical instruments and collections of all sorts can be beautifully displayed in picture box frames and custom-made pedestals. We're specialists in creating all types of unusual frames and display cases. We can also design, carve, and paint custom frames to your specifications. See some of our most unique frames.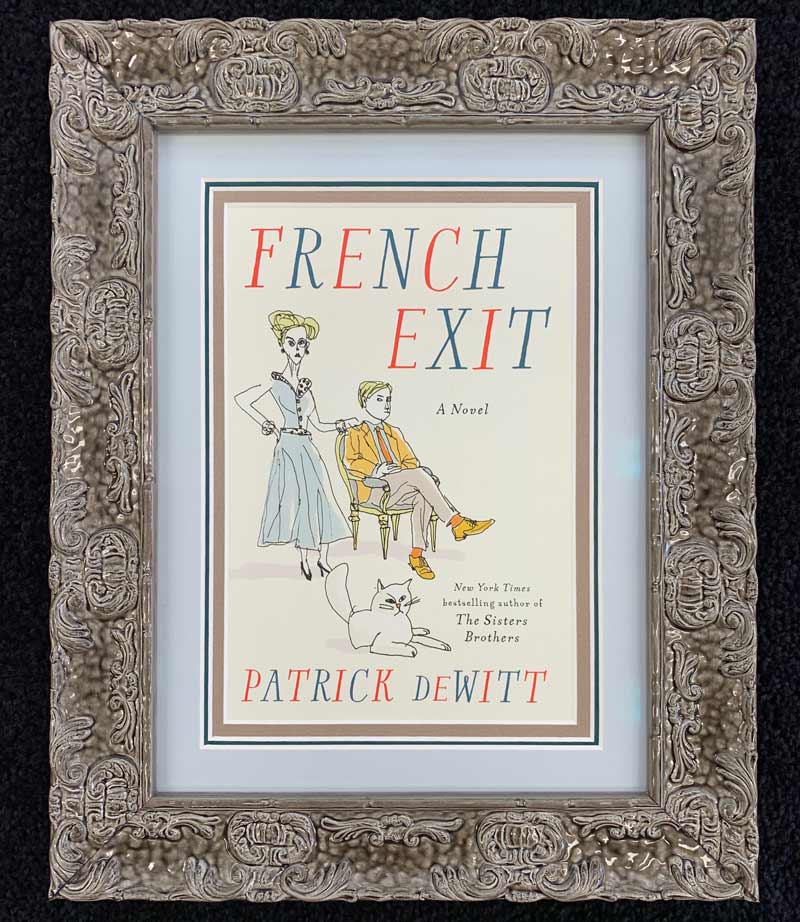 Mats and Mounts Matter
Mats often lay on top of the art with a beveled opening. They keep the art from being pressed directly against the glass. Choosing a matching or complementary mat color will help display your art well. We can cut mats in many unique shapes.
The artwork is held flat underneath the mat with mounting. The right mounting technique is critical. Posters, large edition prints and some photographs are often dry mounted to foam board. This is a relatively inexpensive permanent process that adheres the work with a heat-activated adhesive. This helps them stay perfectly flat indefinitely.
Other more delicate, unique, or irreplaceable works are hinge mounted. This is a completely reversible type of mount that uses linen tape, rice paper, or other archival tape depending upon the artwork substrate. The hinges are applied only at the top in order to let the artwork expand and contract naturally in its frame without causing it to pucker or ripple.
Some prints with deckle edges, irregular papers or bleeding edges are float mounted, with the hinges hidden behind the work so that the work lays on top of the mat board with all the edges exposed. This often requires a spacer to keep the glass from pressing against the artwork.
Other special mounts might be called for with certain items: fabrics and clothing can be sewn to their backings, coins, metals and other objects can be mounted with silicone, and more delicate items are sometimes fitted with clear mylar straps or specially fitted acrylic, wood, or paper attachments.
Glazing
Glass is the most versatile glazing. It remains flat and resists scratches, making it easy to clean. However, large pieces are heavy and susceptible to shattering. The largest piece of glass we recommend using is 40" x 60".
Acrylic or plexiglass is a clear plastic sheeting that can be used like glass. It is much lighter and shatter proof, but can scratch easily if not properly cleaned and cared for. Acrylic is easily available up to four feet by eight feet and can be special ordered in larger sizes.
Conservation Clear glass and acrylic filter out about 99% of ultraviolet light, which helps to protect the artwork below from fading.
Nonglare or Reflection Control glass has an etched surface that helps to dissipate the glare. It can also reduce the clarity of the work on the other side, especially when spaced at a distance. Conservation Reflection Control glass has a non-glare finish and a UV filter.
Museum Glass is UV glass that has an anti-reflective coating, which provides the best light protection with the most attractive and least intrusive appearance. This coating only reflects part of the spectrum, greatly reducing glare, but unlike non-glare glass, it preserves the clarity of the image. This glass can be identified by looking for reflections in only part of the color spectrum. It should be cleaned with ammonia-free glass cleaner to avoid streaking and damage to the coating.
Most popular glazing options
| Type | Brand Name | UV Protection | Anti-reflective | Shatter resistant | Scratch resistant | Flex resistant |
| --- | --- | --- | --- | --- | --- | --- |
| UV Anti-reflective Glass | Museum Glass or Art Glass AR 99 | ✓ | ✓ | | ✓ | ✓ |
| UV Clear Glass | Conservation Clear or Art Glass 99 | ✓ | | | | ✓ |
| UV Clear Acrylic | Conservation Clear Plexi | ✓ | | ✓ | | |
| Regular Glass | Premium Clear Glass | | | | | ✓ |
| Regular Acrylic | Premium Clear Plexi | | | ✓ | | |
= We recommend for preserving your art